Here are some figures about the name Brackney. Also included are some places that possess this surname, such as Brackney, Pennsylvania.

Quick Facts
---
The surname BRACKNEY is the 27,946 most popular surname in the United States. The odds of having this surname are 0.000%.
Brackney Places
---
Only a few places here in this country have the Brackney name. The two most commonly known, though known only to those who look are: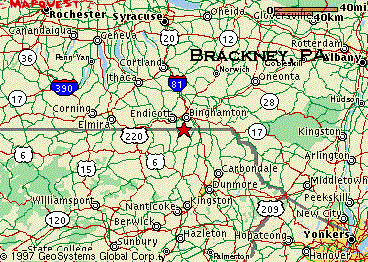 Brackney, Pennsylvania, located at 41* 59'23"N, 75* 55'38"W is just south of the New York border in Susquehanna County.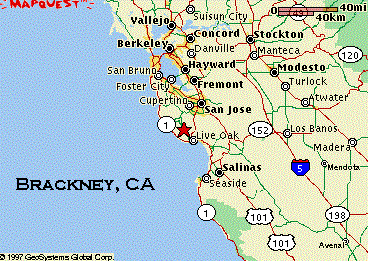 Brackney, California, located in Santa Cruz County at 37* 4'8"N, 122* 4'52"W and is south of San Jose.
If you have any comments or information that you would like to see posted on 'Brackney Facts', please E-mail me.
---
Maps on this page are courtesy of MapQuest. MapQuest is a TM of MapQuest. The maps are (C) GeoSystems Global Corp. Yada, Yada, Yada.